When purchasing a spa pool, it's important to consider the installation process. Typically you have three main options.
A full spa pool installation service by the retailer, 
Having a contractor install it for you, or
Installing it yourself. 
If you choose option 1, find out if having the spa installed by the retailer will cost you more. There are a few things to consider for example will using a 3rd party or installing it yourself actually save you money? How complicated is it to do it yourself? Are you able to devote the time and skills required?  Will installing the spa yourself affect the warranty?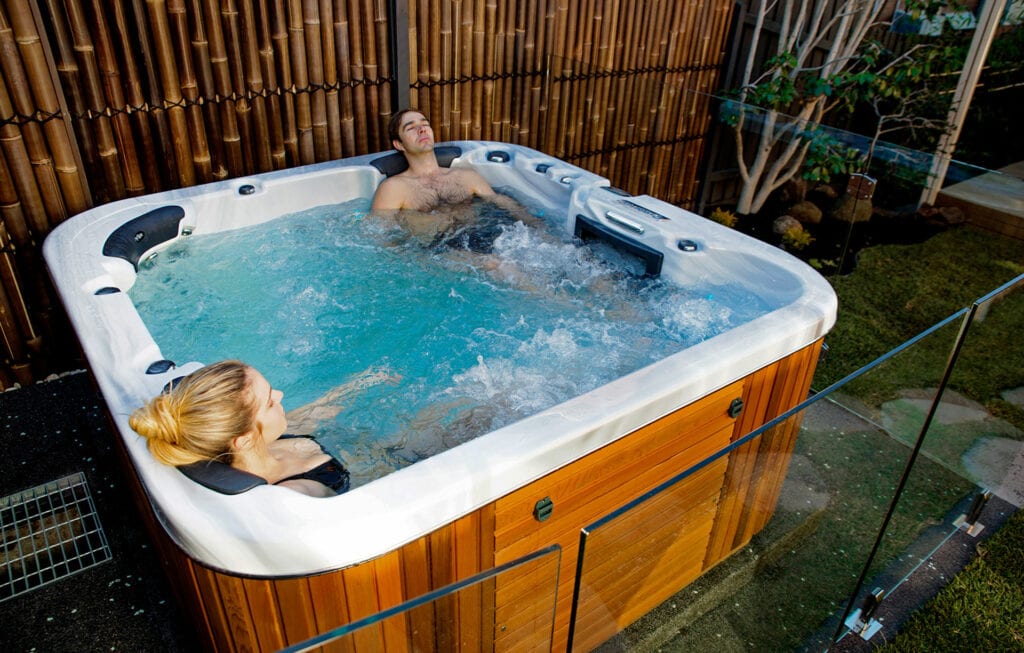 Always Ask About Installation At The Start Of Your Spa Buying Journey. 
When you start looking for your spa, always ask whether the price of the spa includes installation. Some spa pool companies do not offer installation services, or they charge a fee for this. Many people have tried installing a spa themselves, only to find out it's actually harder than just reading an instruction manual or watching a video. It's definitely not as simple as plugging it in and using a hose to fill it!
Paramount Pools recognise this. Our team knows that the relaxation that comes with a spa pool should start at the very beginning of the spa buying process and continue the whole way through.
How does Paramount Pools install spa pools? 
We know that sometimes the spa buying experience is less than ideal, such as the spa company dropping off the spa at the end of the driveway or charging an arm-and-a-leg for delivery. Here's what you can expect when you buy a spa from us. 
You Get Exactly What You Need 
At Paramount Pools, you'll find our friendly spa pool experts who are ready to assist you from the moment you walk through the door. Each person has different spa pool needs – from how much you want to spend to how much space they have in their home. It's the mission of our team to find a spa pool that fits your budget and requirements. 
They work with you to personalise the cabinetry, acrylic colour, and spa cover so that the spa looks fabulous on your property for the next 10-20 years! They can even set you up with additional spa accessories such as cover lifters, WIFI, matching steps, speakers, etc. Various  factors which you may not have considered will be discussed with you.
If you location is not too far away from our retail store, our spa expert will undertake a site visit to ensure what you have selected is 'fit for purpose' and that there are no access problems
Once you choose your spa, the same team member will organise your spa pool delivery, and if it's a standard delivery – it's on them! (T&Cs apply).
You Deal With The Same Spa Expert From Beginning To End
The team member who helped you find your spa pool will also install it at your home. Paramount Pools' sales staff are installation experts, and will install your spa according to manufacturer instructions.
A Smooth Spa Pool Installation With Tutorials & Advice
There's quite a bit to installing a spa pool correctly. 
Firstly, we start by taking off all of the sides and giving the spa pool an inspection to double-check that everything looks ready for installation. 
Afterwards, we will tighten all mac unions that may have become loose during transportation, and fill your spa the correct way.  
In addition to setting up your spa pool, we will install any accessories you've chosen and test them to ensure they work. 
Lastly, the spa cover is attached and secured to the spa, ensuring that it is within the NZ code of compliance for portable spas.
As part of Paramount Pools' mission to future-proof your spa, we install your spa to exact specifications and provide you the confidence to care for it. We do this by explaining what the important parts of the spa are and how they work so that you know how to keep your spa in great condition for decades to come.
Before your spa expert leaves, you'll be shown how to properly balance the spa chemicals for effective water treatment. Water balancing can be confusing if you've never done it before, so having someone there to explain what to do can be helpful. They will even do the initial balancing for you, so you can start using your spa once it is hot!
It's The Little Things That Matter Most
It's the little things in life that make the biggest difference – and it's the same when it comes to the extra details Paramount Pools put into their spa installations. 
You'll Be Left With Your Spa Expert's Contact Details
Your spa expert will provide you with a personal business card which contains their contact information in case you need assistance in the future. 
Paramount Pools Take Away and Dispose of The Spa Pool Packaging For You
Often the amount of rubbish left over from a spa pool installation can fill up the back of a ute! All recyclable materials will be recycled and the non-recyclable materials will be sent to Pack and Send to be reused for wrapping. It is not only convenient, but also beneficial to the environment as this rubbish would otherwise end up in a landfill.
We're Constantly Improving Our Installation Process 
As we learn from customers and reflect on past installations, we continue to improve our installation services. Spa experts will note if customers continue to call them after installation with the same questions, and they will ensure that on the next installation, they emphasise or explain that point more clearly to the customer.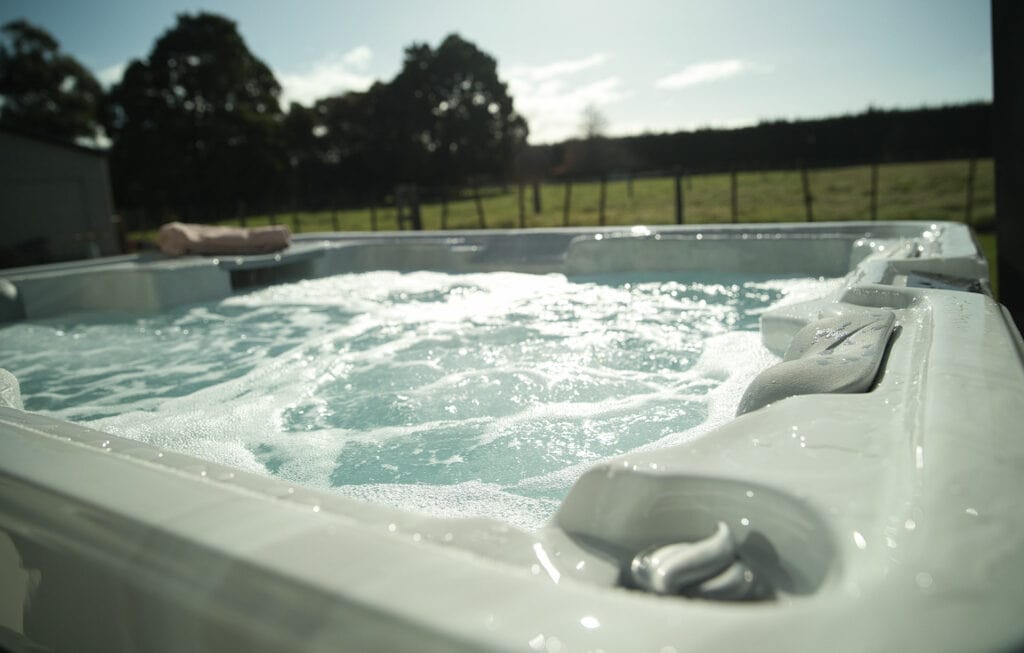 Spa Pool Installation Mistakes To Avoid
Often, Paramount Pools is called to fix problems caused by incorrect installations. You can avoid the most common mistakes consumers make when installing spas themselves by following these tips.
Incorrectly Filling The Spa
What people often don't know is that most spas need to be filled from the inside out. This means when filling your spa for the first time you need to put the water hose into the skimmer to get all the air out so that the water flows evenly. People often just fill it up normally and this can present problems when it is turned on.
Accessories Installed Wrong
Although Paramount Pools have seen many different incorrectly installed spa pool accessories, typically, it tends to be cover lifters that people get wrong the most. This means the cover lifter won't function correctly and it increases the chances of your cover lifter breaking, which can lead to the need for a costly repair or replacement.
Poor Chemical Balancing
Sometimes when people attempt to install a spa pool themselves, they get advice from friends who also have spas. It's simply in our human nature to turn to others for advice, however, problems can arise when we trust the wrong information.
Incorrect advice is often given when it comes to chemical balancing. Having your spa at any pH level above 7.6 means your spa water is too alkaline which can cause scale build-up on spa surfaces and equipment. On the other hand, a spa pool with a pH level below 7.4 means your spa is too acidic which can cause corrosion in your spa pool – this can be an expensive fix! But regardless of whether your spa is too acidic or alkaline, if your spa's pH levels are unbalanced at all it reduces the spa's sanitisation abilities and therefore water can become contaminated
There are a wide range of spas available at Paramount Pools, including the quality Australian made, Sapphire Spas range and the more affordable High Country Spa range. Regardless of the model you choose, all our spas are installed as part of the package and every customer receives the VIP experience – free standard delivery, free installation and exceptional service.