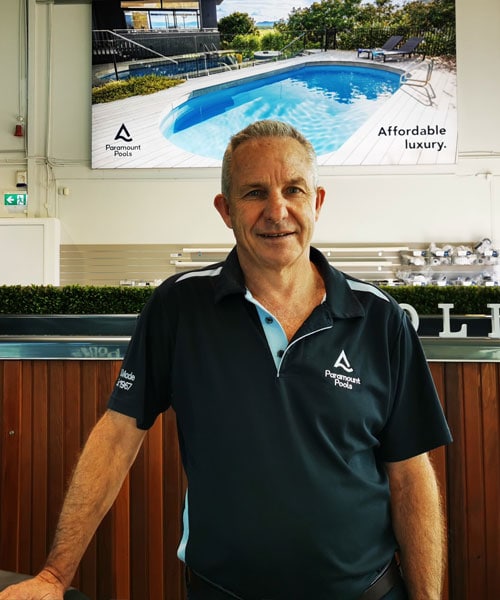 Craig acquired the business in 2018 jointly with co-owner and Director Vince. 
A newcomer to the pool industry, after 30 years in the corporate world working with mainly multinationals, much of it overseas developing and growing NZ business interests.
When not working, Craig loves spending time with his family and is a keen supporter of all New Zealand sporting teams.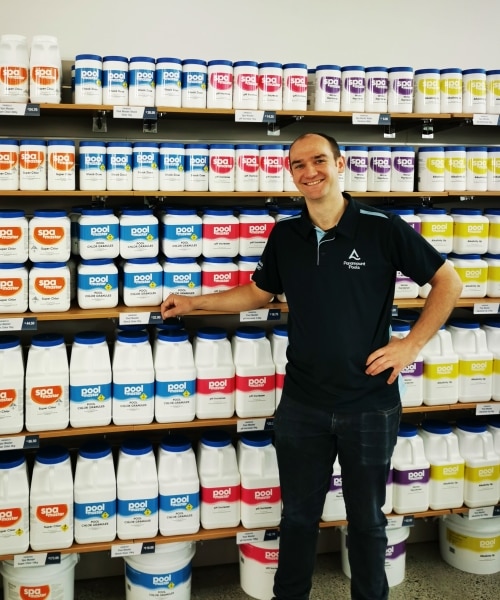 GENERAL MANAGER - POOLQUIP
Jack is General Manager who assumes direct responsibility for the operation of the Poolquip business-including supply chain, administration, distribution, warehousing and export sales, as well as working closely with the Directors on business development initiatives.
A proud Cantabrian and Crusaders fan, Jack originally joined our Christchurch based team after completing his postgraduate Chemistry degree in 2013. Jack has wide experience in system design and general engineering, as well as equipment service and installation.
When he's not at work, Jack enjoys working on his own design projects, as well as enjoying life in his adopted city of Auckland.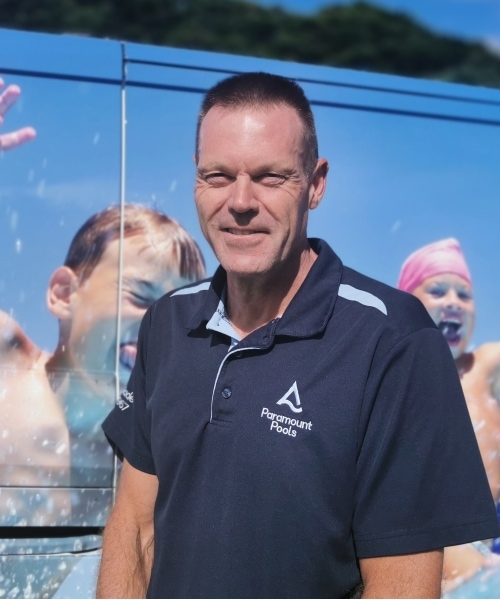 Jason has over 10 years in the pool industry with a broad range of skills including pool installations, maintenance and servicing, training, education, and sales. Jason project manages all our pool installations in the Auckland region, and so is usually the first point of contact for new pool enquiries.
A mad cyclist in his spare time.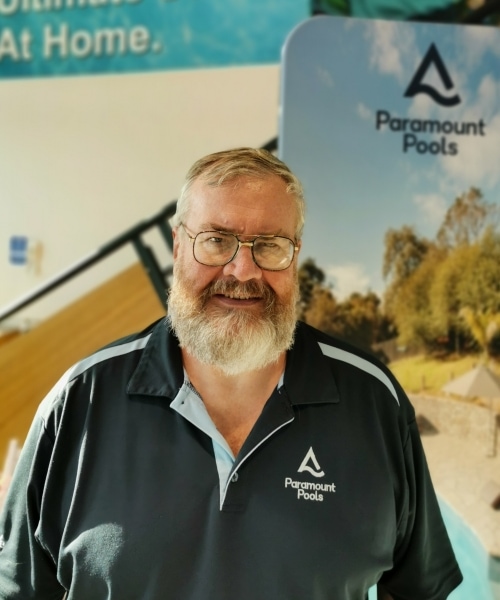 Mark has over 20 years in depth experience in the pool industry in a variety of roles. Mark looks after our Head Office retail store and acts as a technical advisor to our retail and trade customer base.
A keen follower of the New Zealand cricket team.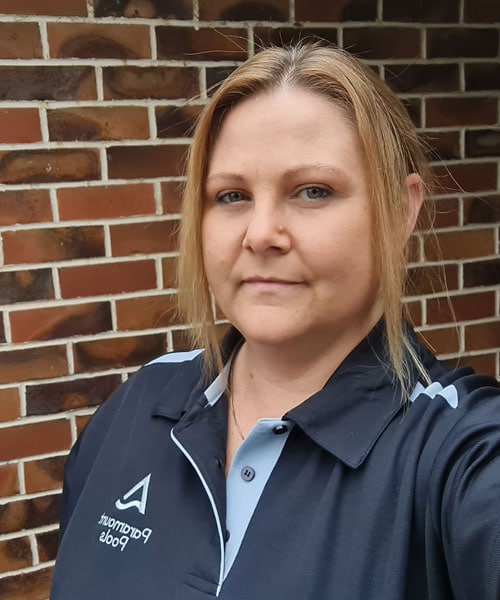 Laura joined our team in 2020 as Sales Administrator. She is the friendly voice on the phone when you ring us.
BRANCH MANAGER –
TAURANGA
Cushla joined the Paramount Pools team in January 2022 and brings a diverse range of skills to the role. Previously a Senior Marketing Manager for international organisations in Australia and New Zealand, Cushla is looking forward to bringing those experiences to her new role. From a farming background in the Waikato, Cushla is loving life at the beach.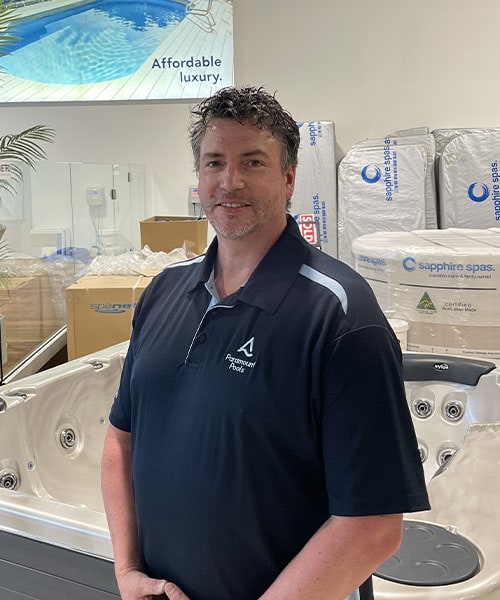 Assistant Manager – Tauranga
Danyon has had a broad and diverse range of roles including metal fabrication, scuba diving instructor and more recently customer service and sales.
Having spent more time swimming in pools than the average person, he's now extending his knowledge with Paramount Pools
When not working he can be found perusing local markets or tinkering in his workshop.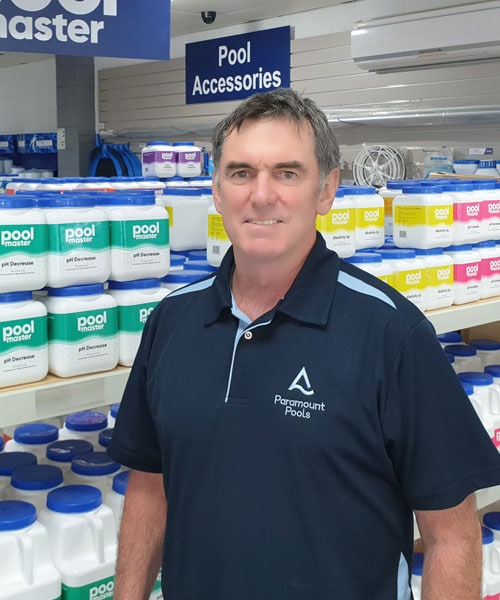 BRANCH MANAGER - LUNN AVENUE
Garry has an extensive background in retail management, customer service, and logistics in a variety of different industries. He has recently joined the Paramount Pools team and looks forward to helping new and existing customers with all their pool and spa needs.
Garry is keen rugby supporter and enjoys getting into sport himself, being an avid skier, weekend golfer and social tennis player.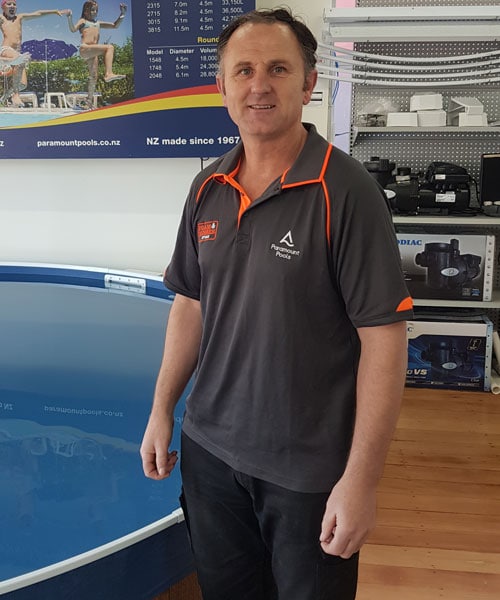 BRANCH MANAGER – PALMERSTON NORTH
Shane has come from accounting background and ran his own Pool Shop and Foam and Rubber Store before joining the Paramount Pools Team. Shane has a strong focus on Customer Service and achieving great results for his customers.
Shane loves to ride, doesn't matter it's his motorbike, snowboard or electric scooter as long as he cruising.
Also a keen sportsman, has played Gaelic Football and Inline Hockey for New Zealand and enjoys getting on the Ice for Masters Ice Hockey tournaments.
BRANCH MANAGER – TAKAPUNA
Taylor grew up immersed in the pool industry with his Dad having a vital role in Paramount Pools. Over the years Taylor has had a varied trade background including landscaping, concrete pours, interior fit out, home renovation and painting, giving him in in-depth knowledge of pool surrounds. Taylor also helps assembling and repairing our pumps and equipment, and recently took up a new challenge in the front-facing retail side of the business!
Out of work you can find Taylor in the car scene or anything with an engine really. He recently finished an automotive engineering course, and spends time trying to salvage what remains of his social life with his friends.
Pat and his team are brilliant. They are always so helpful and have in-depth knowledge about anything to do with pools. We run a small commercial pool and need levels to be spot-on. They go the extra mile. I can't recommend them enough!
I bought a Sapphire Spa from Paramount Pools Tauranga. I am very happy with my Spa. An excellent product with great personal service and after sales support. They have an actual shop you can go to with any queries and they sell a full range of spa products.
We've just purchased our first spa pool and had such great information and customer service from Gary. Gary asked all the right questions, listened and made it so easy! Super happy and looking forward to relaxing and enjoying our new My Favourite. Thanks Gary and Brendon.
Cheers to Chris and his team for installing this new babysitting product (hehehe), and the husband plus the children have already enjoyed swimming in it already!!!
Would highly recommend Paramount Pools- very responsive and great customer service. We are so excited about using our new pool this summer. The pool looks amazing and basically got everything we need to be up and running! Great price too!