At Paramount Pools, we're proud to supply Dolphin pool cleaners – one of the world's leading brands of robotic pool cleaners. These innovative devices are designed to make maintaining your pool easier and more efficient than ever before, using cutting-edge technology to deliver an unparalleled level of convenience, reliability, and cleaning performance.
Dolphin automatic pool cleaners are designed with the needs of homeowners in mind, offering easy setup and intuitive controls that make cleaning your pool a breeze. Simply plug in your Dolphin cleaner, place it in your pool, and let it get to work. Your Dolphin will collect fine and rough debris, and scrub away algae and bacteria, keeping your pool sparkling clean all summer long!
Try before you buy? Book a demo today.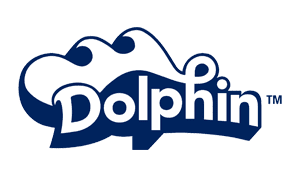 Effortless Pool Cleaning Made Affordable with E10 – The Entry-Level Pool Cleaner
The Dolphin E10 robotic pool cleaner provides a cost-effective and easy-to-use entry into the world of pool automation. With the E10, you don't need to worry about complicated electronics, simply plug in, drop into your pool and press play!
With its compact design and active brushing, the E10 expertly scrubs away algae and bacteria from your pool floor. The Clever Clean™ technology enables efficient navigation, while the advanced filtration system captures both fine and rough debris.
Not only does the E10 save you time and effort, but it is also up to 90% more efficient than traditional suction and pressure cleaners, making it a smart investment for your wallet and the planet. With the E10's lightweight and ergonomic design, along with its top-load access filtration system, pool cleaning has never been easier.
Swim more and clean less with the E10!
The Feature-Rich, Budget-Friendly Pool Cleaner That Strikes the Perfect Balance
Sitting between the E100 and X30 models, the S100 offers automated pool cleaning with more features than the E100, at a more affordable price than the X30. It's perfect for those who want advanced cleaning capabilities without breaking the bank. This game-changing machine utilises the latest in pool automation technology, leaving you with a clean and sparkling pool in just 2 hours.
The S100's active brushing technology scrubs away algae and bacteria from the floors and walls of your pool, while the CleverClean™ coverage system ensures that every inch of your pool is reached and cleaned. With easy top-access filtration, the Dolphin S100 is a breeze to use, and costs little to run.
Spend more time enjoying your pool and less time cleaning it with the Dolphin S100.
The Pool Cleaner That's Making Waves – Most Popular!
The Dolphin X30 is our most popular Dolphin pool cleaner, offering a superior clean on all surfaces, with complete coverage of your pool's floor, walls, and even the waterline! Its remarkable ability to effectively climb and clean the walls and waterline ensures your entire pool will get a thorough clean. With the press of a button, the Dolphin X30 runs through a full cleaning cycle in just 2 hours, without any effort on your part.
With all-terrain PVC brushes and double-speed brushing action, it delivers an extremely thorough scrubbing for a spotlessly clean pool. Its CleverClean™ navigation and PowerStream mobility system ensures complete coverage, while interchangeable filters offer top-quality filtration for all types of debris. The Dolphin X30 not only saves you time and effort but also reduces the load on your pool's filtration system, leading to decreased backwashing needs and a reduction in chemical usage. By reducing chemical usage, running costs, and conserving water, the X30 both saves you money and officially classifies as a Climate Care Certified device.
The Ultimate Pool Cleaner Loaded With Advanced Features
Experience the ultimate in pool cleaning with the Dolphin X40 Plus robotic pool cleaner. With its all-terrain PVC brush with dual-action scrubbing capabilities, this robot can clean every inch of your pool, including the walls and waterline, in various cycle options: 1 / 1.5 / 2 / 2.5 hours.
The X40 is compatible with the MyDolphin™ Plus app, which allows you to control the cycle and timing of your X40 from your smartphone or tablet, even when you're not home. Plus, CleverClean™ technology and the X40's PowerStream mobility system ensure the most efficient route around your pool is used, leaving no area of your pool unclean. With multi-layer filtration, the X40 removes both fine and coarse debris, reducing the need for frequent backwashing and saving you power, water and money – making it an official Climate Care Certified device.
E10

S100

X30

X40 Plus

Ideal for small pools up to 8m
in length including above-ground pools

Ideal for pools up to 10m in
length

Ideal for pools up to 12m in
length

Ideal for pools up to 12m in
length

Floor, walls and waterline

Floor, walls and waterline

Navigation and Manoeuvrability

Interchangeable set of fine and
ultra-fine easy-clean filters

Easy-clean net & choice of ultra- fine filter level

Multi-layer filter for fine and rough debris

MyDolphin™ Smartphone RCU

12 months full, 24 months limited (excludes wearables)
Choose your upgrades -
heating, lighting, covers and salt or mineral chlorination
Pat and his team are brilliant. They are always so helpful and have in-depth knowledge about anything to do with pools. We run a small commercial pool and need levels to be spot-on. They go the extra mile. I can't recommend them enough!
I bought a Sapphire Spa from Paramount Pools Tauranga. I am very happy with my Spa. An excellent product with great personal service and after sales support. They have an actual shop you can go to with any queries and they sell a full range of spa products.
We've just purchased our first spa pool and had such great information and customer service from Gary. Gary asked all the right questions, listened and made it so easy! Super happy and looking forward to relaxing and enjoying our new My Favourite. Thanks Gary and Brendon.
Cheers to Chris and his team for installing this new babysitting product (hehehe), and the husband plus the children have already enjoyed swimming in it already!!!
Would highly recommend Paramount Pools- very responsive and great customer service. We are so excited about using our new pool this summer. The pool looks amazing and basically got everything we need to be up and running! Great price too!