Choose the perfect combination of features that fits your budget
Luxury, Quality Australian Made Spas In Stock Now
Sapphire Spas offer a full range of spa pools and swim spas across all price points, so there is a spa pool for everyone. Select your preferred spa experience – family, luxury, entertainment, swim spas, compact or plunge pools – and then browse the models within each range. 
With a Sapphire Spa, it's possible to choose your ideal combination of features at a price you can afford.
Call us now on 0800 367 766 or visit us in store.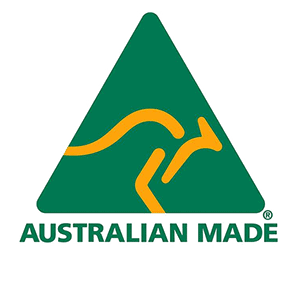 Every spa is manufactured in Australia under stringent quality controls to ensure a quality product that lasts for many years.
Like New Zealand, the Australian market is highly regulated. Many cheaper spas are manufactured in unregulated markets, so they lack quality assurance. If you buy a spa pool from an unregulated market you can experience problems with materials cracking or degrading faster than expected.
When you buy a Sapphire Spa you can buy with confidence knowing that you're getting the very best quality, warranty and support.
Sapphire Spas is celebrated for design, quality, innovation, excellence, and service.
With expertise spanning 25 years, the company continuously strives to lead the spa industry in design, componentry and innovation.
Sapphire Spas are beautiful! Cabinets are hand-crafted from Western Red Cedar or Durateck in a range of colours. You also have many acrylic colours to choose from.
Unsurpassed Service & Support
What do you get when you combine a reputable retailer with an exceptional product? Service and support that is second to none. We offer expert advice in all of our Paramount Pool Stores.
It can be difficult to decide when there are so many options available. If you need help narrowing down your choices, we can assist you. Feel free to visit us in-store and see the display models.
We can also visit your home to offer advice about what model would work best for your property.
Each Sapphire Spa comes with:
Latest Technology
Quality is never compromised at Sapphire Spas. No matter what price point, every spa is equipped with the highest quality components and electronics. You can rest assured that your electronics, controllers, pumps, and mechanical systems are of the highest quality with extensive warranties.
Optimal Efficiency
Every component has been designed to maximise energy savings and deliver the lowest possible daily operating cost for your spa.
Smart meter compatible. Heating and filtration cycles are automatically adapted to minimise power use
The high-density foam traps heat inside the cabin
For safety and heat retention, a hardcover is custom-fitted with a high-density foam core
A pump automatically heats or cools to maintain desired water temperature (10'C to 40'C).
Within the Sapphire range there is a selection of premium spas for unmatched entertainment and relaxation. Each feature is meticulously thought out to provide the best experience possible.
Browse a summary of high-level features below:
*optional upgrade
No chemical smell
No skin or eye irritation
No need for a daily chlorine dose
Dedicated filtration pump designed for sparkling clean water with the highest level of filtration possible
Each day, an automatic ten-minute sanitizing cycle engages all pumps and jets simultaneously for the filtration and operation of sanitizers
A single button press to activate a 20 minute sanitisation cycle to refresh water quality when exiting the spa
Reduces chemical usage by up to 75% on conventional sanitation methods
Maintains a more stable water balance, less prone to pH fluctuations
Equipped with a large 4.3″ viewing area, making it ideal for use outdoors. The anti-glare screen is easy to use when wet or dry.
Spas differ in terms of the number of jets they have. As a general rule, the more jets a spa has, the more expensive it is. Customize your spa experience by choosing the type and number of jets you want.
Acupressure massage
Strategically positioned cluster jets target your entire back for a luxurious multi-point massage
Spinal massage
Positioned either side of the spine, these jets, together with warm water, stimulate the blood supply to aid in the recovery of aching muscles or damaged tissue.
Footcell massage
Purpose built massage system to relieve tired feet and calves.
Oxygen detox
Sapphire's 'bed of bubbles' system injects oxygen-rich bubbles into the spa water. These bubbles open pores and remove impurities, promoting rapid skin cell regeneration.
Spas by Sapphire are manufactured in Australia. A variety of price points are available to fit every budget, using optimum components sourced from the very best in the industry.
As a brand focusing on affordable luxury and quality, they are a natural fit for us.
Sapphire Spas offer a full range of spa pools and swim spas across all price points
Pat and his team are brilliant. They are always so helpful and have in-depth knowledge about anything to do with pools. We run a small commercial pool and need levels to be spot-on. They go the extra mile. I can't recommend them enough!
I bought a Sapphire Spa from Paramount Pools Tauranga. I am very happy with my Spa. An excellent product with great personal service and after sales support. They have an actual shop you can go to with any queries and they sell a full range of spa products.
We've just purchased our first spa pool and had such great information and customer service from Gary. Gary asked all the right questions, listened and made it so easy! Super happy and looking forward to relaxing and enjoying our new My Favourite. Thanks Gary and Brendon.
Cheers to Chris and his team for installing this new babysitting product (hehehe), and the husband plus the children have already enjoyed swimming in it already!!!
Would highly recommend Paramount Pools- very responsive and great customer service. We are so excited about using our new pool this summer. The pool looks amazing and basically got everything we need to be up and running! Great price too!