Winter Promotion!
Premium spas without the premium price tag!
$1000 Off Spas!
$500 Off Upgrade Package! (*while stocks last)
Enquire Now!
High Country Spas is an affordable luxury spa pool series
High Country Spas are top-of-the-line spa pools of exceptional value, offering many of the features found in luxury spas at a fraction of the price, making the ultimate at-home spa experience accessible to more people. High Country Spas are made with high-quality components, so they are sure to provide years of enjoyment and total relaxation for the whole family.
*Includes standard delivery and installation.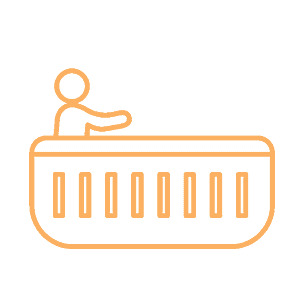 Modern & Luxurious Spa Pools
Latest Technology,
Built to Last


Energy Efficient and Easy to Maintain
Designed for quality, and made from the same components as high-end brands. When you choose a High Country Spa, you don't have to sacrifice quality in order to have the ultimate spa pool experience at home for an affordable price.
Within Reach For The Average Kiwi Family
Spa pools are an incredible way to completely relax the body and melt the day's stress away. At Paramount Pools, we believe that this experience should be more widely available and accessible for the average kiwi family.
High Country Spas are the solution to this; there is truly something for everyone within this luxury spa pool range. With a High Country Spa, your family can enjoy spending quality time together in total relaxation all year round from the comfort of your own backyard.
Customise Your Spa With The Wide Variety of Colours and Cabinets Available
High Country Spas not only offer exceptional value, they can be customisable to fit your backyard beautifully.
The High Country Spas range comes in a wide variety of shell colours and cabinets to choose from, as well as different generous seating options including comfortable loungers.
Browse our range today and find the perfect spa for you.
Exceptional Service & Continued Support
For over 50 years, Paramount Pools has been providing quality pools to New Zealanders at affordable prices, so we know what makes a quality spa. We are proud to be a reputable retailer that offers continued support throughout the whole spa pool purchase process. Providing kiwis with affordable spas that suit their individual needs is of utmost importance to us, but so is providing installation and aftercare support post-purchase.
Should any questions about spa pool maintenance arise, we are more than happy to provide advice and assistance in keeping your spa pool clean, sparkling and functioning beautifully for years to come.
Each High Country Spa Comes With:
Top-Quality Features and Components Using The Latest Technology

Lockable quality vinyl insulated cover with a robust combination lock

Uncompromised energy efficiency & level of insulation

Different comfortable and generous seating options to seat up to 7 people
(dependent on the model)

18 - 43 hydromassage jets (dependent on the model)

Beautiful and adjustable underwater LED lighting from disco mode to tranquillity - you choose the mood
Contemporary low maintenance aluminium cabinet

Exterior lights on all four corners of the spa, enhancing the spas appearance and surrounding areas in the evening

Tough ABS base which is highly resistant to adverse environmental conditions and withstands heavy use

Spa cabinets can be fully customised with graphic design options (one or more sides for an additional fee)

Inbuilt Wifi App for remote control of spa with your smartphone

Modern & simple to use touch screen control panel

Ozone purification
system

Easy access power cord (approx. 4.5m) located on the front left corner of every spa model

Drain valve easily located on the left front corner of the spa

Experience total relaxation in your dream spa pool without breaking the bank
Pat and his team are brilliant. They are always so helpful and have in-depth knowledge about anything to do with pools. We run a small commercial pool and need levels to be spot-on. They go the extra mile. I can't recommend them enough!
I bought a Sapphire Spa from Paramount Pools Tauranga. I am very happy with my Spa. An excellent product with great personal service and after sales support. They have an actual shop you can go to with any queries and they sell a full range of spa products.
We've just purchased our first spa pool and had such great information and customer service from Gary. Gary asked all the right questions, listened and made it so easy! Super happy and looking forward to relaxing and enjoying our new My Favourite. Thanks Gary and Brendon.
Cheers to Chris and his team for installing this new babysitting product (hehehe), and the husband plus the children have already enjoyed swimming in it already!!!
Would highly recommend Paramount Pools- very responsive and great customer service. We are so excited about using our new pool this summer. The pool looks amazing and basically got everything we need to be up and running! Great price too!