Finance Your New Pool Now!
Get Ready for Summer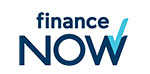 Finance Your Spa Now!
A selection of premium spas for unmatched entertainment and relaxation.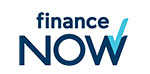 Swimming Pool & Spa Pool Finance
Are you considering purchasing a new spa or swimming pool, but don't have the cash upfront? You may still be able to invest in your health and property! Paramount Pools offer financing through our partnership with Finance Now. This means you can apply for a low-interest finance and pay off your purchase at an amount that's affordable to you.
Plus, since our pools and spas are built to last, we confidently offer financing for up to seven years! That's 84 months! Take advantage of this opportunity to enhance your quality of life today without having to save for years. Apply for financing today!
How do I apply for Spa Pool & Swimming Pool Finance?
Choose your preferred swimming pool or spa pool with the assistance of your Paramount Pools representative.
Using our online finance calculator, you can figure out what your repayments will be and how much you can afford to invest.
Visit one of our stores to apply for pre-approval or apply online.
Read Finance Now's Terms and Conditions carefully so you are aware of your obligations
Secure your purchase, arrange installation of your new swimming pool or spa and enjoy!
No deposit finance!
You may qualify for no deposit finance. Speak to one of our team about applying for finance today.
Step 1: Initial Application Criteria Checklist

---

*

You must be a NZ Citizen / Permanent Resident and currently living in New Zealand

*

You must be older than 18 years of age

*

Proof of identity by means of a NZ drivers licence, passport or firearms licence
Pat and his team are brilliant. They are always so helpful and have in-depth knowledge about anything to do with pools. We run a small commercial pool and need levels to be spot-on. They go the extra mile. I can't recommend them enough!
I bought a Sapphire Spa from Paramount Pools Tauranga. I am very happy with my Spa. An excellent product with great personal service and after sales support. They have an actual shop you can go to with any queries and they sell a full range of spa products.
We've just purchased our first spa pool and had such great information and customer service from Gary. Gary asked all the right questions, listened and made it so easy! Super happy and looking forward to relaxing and enjoying our new My Favourite. Thanks Gary and Brendon.
Cheers to Chris and his team for installing this new babysitting product (hehehe), and the husband plus the children have already enjoyed swimming in it already!!!
Would highly recommend Paramount Pools- very responsive and great customer service. We are so excited about using our new pool this summer. The pool looks amazing and basically got everything we need to be up and running! Great price too!