Sand and Cartridge Filters
Paramount Pools are the exclusive suppliers of the Emaux range of high rate sand filters to make sure your pool is as clean and healthy as possible. Some of the key attributes of these filter systems include:
Fibreglass construction
A top diffuser, ensuring even distribution of water over the top of the media bed
Dependable, non-corrosive materials suitable for all weather conditions
An easy-to-use multi-port valve that lets you select any of the valves or filter operations with a simple lever action
UV resistant surface that allows the filter to work under direct sunlight
Glass media for superior filtration recommended
Spare parts are readily available.
Paramount Pools supply the Poolquip PQ range of Cartridge Filters, key attributes include:
4 sizes to choose from to suit
New Zealand made from durable non-corrosive polymers
Low maintenance
Minimal water usage/wastage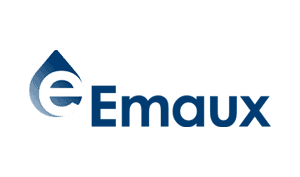 Choose your upgrades -
heating, lighting, covers and salt or mineral chlorination
Pat and his team are brilliant. They are always so helpful and have in-depth knowledge about anything to do with pools. We run a small commercial pool and need levels to be spot-on. They go the extra mile. I can't recommend them enough!
I bought a Sapphire Spa from Paramount Pools Tauranga. I am very happy with my Spa. An excellent product with great personal service and after sales support. They have an actual shop you can go to with any queries and they sell a full range of spa products.
We've just purchased our first spa pool and had such great information and customer service from Gary. Gary asked all the right questions, listened and made it so easy! Super happy and looking forward to relaxing and enjoying our new My Favourite. Thanks Gary and Brendon.
Cheers to Chris and his team for installing this new babysitting product (hehehe), and the husband plus the children have already enjoyed swimming in it already!!!
Would highly recommend Paramount Pools- very responsive and great customer service. We are so excited about using our new pool this summer. The pool looks amazing and basically got everything we need to be up and running! Great price too!