Transform your backyard with a solution that is quicker to install, contemporary and ticks all the boxes for every backyard. Paramount Plunge pools are perfect for small sites.
With today's limited section sizes, our plunge pools are designed to optimise the space you have in order to provide you with a place to refresh and rejuvenate under the summer sun. Our fibreglass plunge pools are freestanding, meaning no backfill is required. All you need is a concrete pad and this pool is ready to go. The pool can be installed above ground, or in a pit which will sink the pool into the ground and allow it to be decked or tiled around. With the addition of a swim jet, these pools are perfect for a backyard swimming experience.
Our exciting new range of fibreglass plunge pools eliminates the need for difficult excavations, allowing families to enjoy a pool that is functional and stylish for many years to come.
*Excludes Installation
**Finance option available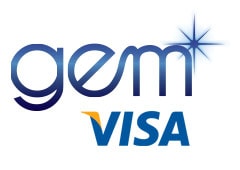 Plunge Pool Range Dimensions & Pricing
| Model | Dimensions | Depth | Volume | Price |
| --- | --- | --- | --- | --- |
| Hawea | 4×1.9 | 1.2 | 9,120L | $26,900.00 |
| Ohau | 4×2.3 | 1.3 | 13,000L | $30,900.00 |
| Rotoiti | 5.3×2.3 | 1.2 | 14,628L | $30,900.00 |
| Taupo | 5×2.3 | 1.3 | 16,250L | $32,900.00 |
What's included in your Plunge Pool package?
Pricing Inclusions:
Pool shell
Standard corner steps
Filtration and plumbing
Skimmer
Stainless steel ladder
Cleaning equipment
– vacuum
– hose
– leaf scoop
– handle
Water treatment guide
Chemical pack
Pricing Exclusions:
Installation (labour and materials)
Excavation and soil removal
Council consent fees
Electrical connections
Engineering PS1 documents
Optional Upgrades:
Emaux TriChlor Feeder
Approved Salt Chlorinator
Dolphin Robotic Cleaner
Heat Pump
Solar Pool Cover & Roller
LED Underwater Lighting
Swimjets
Shorter lead times and pools in stock now!
Paramount Plunge Pools are made of fibreglass in a controlled environment, according to the highest standards. Installation of your fibreglass pool can take place in just a few days after site preparation and consent approval.
Plunge Pools can be purchased either as a DIY kit for those who are handy and want to save a little or with the option to use one of our dealers/installers.
Why Choose A Paramount Plunge Pools?

Freestanding, suitable for both inground and above ground installation on concrete pad-no backfilling required.



Product Range available
in 4 standard sizes


A luxurious swimming pool is within your reach when you choose Paramount Pools
Pat and his team are brilliant. They are always so helpful and have in-depth knowledge about anything to do with pools. We run a small commercial pool and need levels to be spot-on. They go the extra mile. I can't recommend them enough!
I bought a Sapphire Spa from Paramount Pools Tauranga. I am very happy with my Spa. An excellent product with great personal service and after sales support. They have an actual shop you can go to with any queries and they sell a full range of spa products.
We've just purchased our first spa pool and had such great information and customer service from Gary. Gary asked all the right questions, listened and made it so easy! Super happy and looking forward to relaxing and enjoying our new My Favourite. Thanks Gary and Brendon.
Cheers to Chris and his team for installing this new babysitting product (hehehe), and the husband plus the children have already enjoyed swimming in it already!!!
Would highly recommend Paramount Pools- very responsive and great customer service. We are so excited about using our new pool this summer. The pool looks amazing and basically got everything we need to be up and running! Great price too!